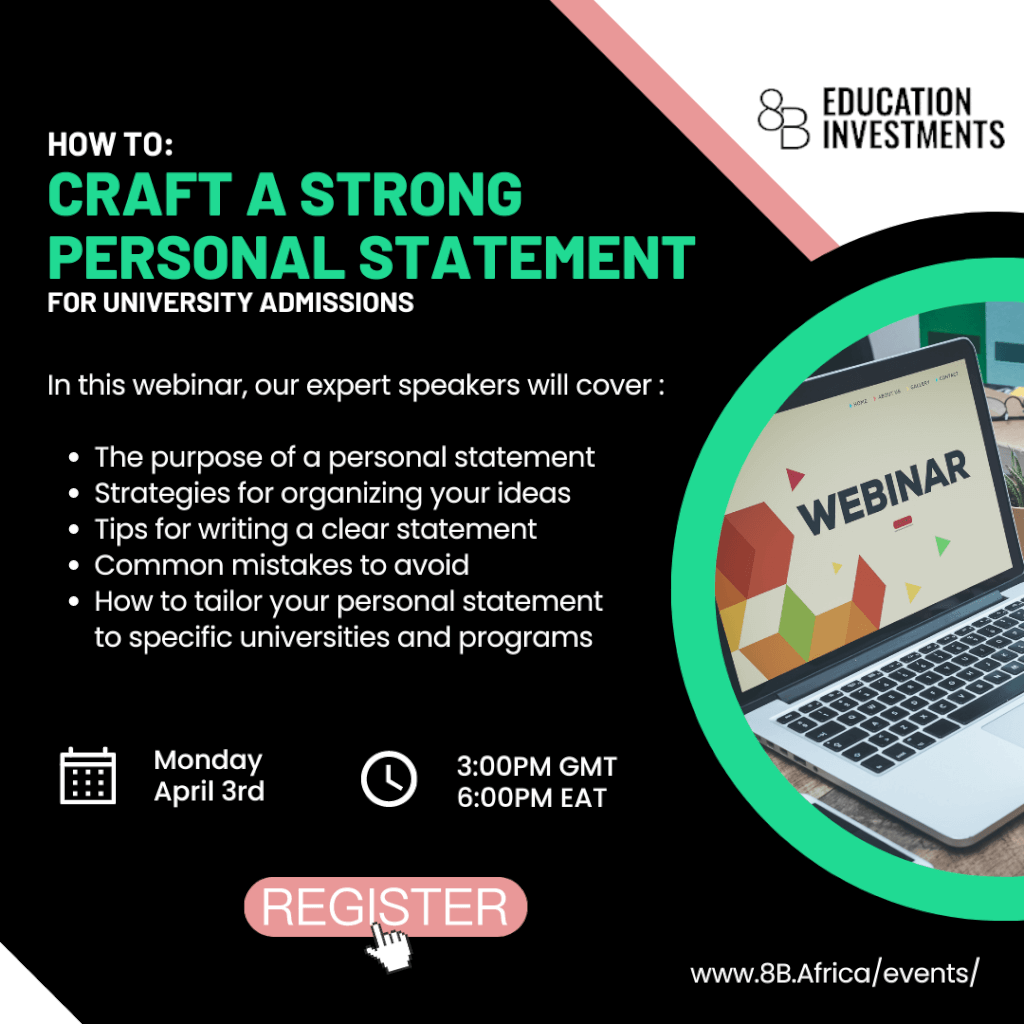 Join us for a free webinar on Preparing a Strong Personal Statement for University Admissions on April 3rd at 3 pm GMT / 6 PM EAT. In this webinar, our expert speakers will provide valuable insights and guidance on crafting a compelling personal statement that showcases your unique qualities and experiences. Our speakers will cover the following topics:
The purpose and importance of a personal statement in university admissions

Strategies for brainstorming and organizing your ideas

Tips for writing a clear, concise, and engaging statement

Common mistakes to avoid in personal statement writing

How to tailor your personal statement to specific universities and programs
Whether you are applying to undergraduate or graduate programs, our webinar is perfect for students who want to make their personal statement stand out from the crowd. Our experienced speakers will share their knowledge and provide personalized feedback to help you create a strong and memorable personal statement. Don't miss out on this opportunity to take your university application to the next level. Register today!