The
Easiest

Way to Afford Your Study Abroad Dreams

We provide fair and flexible student loans for African Students going for overseas study.
Remove

the Stress from Your Study Abroad Journey

Choose universities and programs, make outstanding applications, and navigate careers opportunities like a pro.
Connect

with a Community of Peers and Mentors

Experts, peers, role models, current and future leaders all answer questions and speak at events, helping you master every step of your study abroad journey.
Kevin Atimango
Uganda; Columbia University, MPA candidate
8B scholar
"Before I came across 8B Education Investments, I was seriously considering giving up my study abroad dream."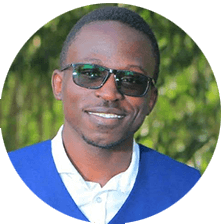 Levis Njer
Kenya; Kenyatta University
Participant in 8B Admissions Bootcamp
"The most interesting part of the boot camp is that we are guided through the application process, our questions are effectively answered and that we get real inspiration from those who have gone through the process and succeeded."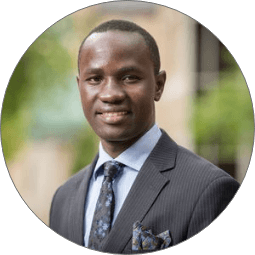 Dancan Onyango
Kenya; Babson College, MBA
8B scholar
"With the 8B finances I settled psychologically and with the assurance that my housing and meals would be guaranteed, I was poised to succeed both in and out of class."
Nifasha Rusibamayila, Tanzania
MPH, Boston University School of Public Health
8B scholar
"The most surprising thing when I was seeking funding was the limited options for International Students. Most graduate schools do not offer financial aid. 8B funding was able to support part of my tuition, and I am very grateful for that."
Dr. Ekwow Spio-Garbrah, Ghana
Former Minister of Education, Ghana
"If ability is evenly distributed across the world, then the next Nobel Prize-potential mathematician may well be in Accra or Yaoundé. 8B seeks the brightest Africans to facilitate their education in leading global universities, thereby enabling them to meet their potential."
Oyama Mabandla, South Africa
Former Chair, Vodafone Group, South Africa
"Today, accessing world-class education depends on the twin lottery of parental wealth and scholarships. Building an inclusive 21st century requires us to exponentially unlock financing and human potential at a global scale. 8B is the revolution we need."
Shelby Davis
Founder, Davis United World College Scholar Program
"8B uses an innovative approach to facilitate the education of world-class leaders and problem-solvers who can compete in the 21st century and steer Africa towards shared prosperity. This is a vision worth supporting."
---
For too long, studying abroad has depended exclusively on parental wealth, connections to relatives overseas, or the lottery-grade luck of winning a scholarship.
We are changing the game. Our services, tools and resources democratize access, facilitating access for all brilliant Africans with global ambitions. Ready to apply for funding?